It has never been so easy to measure and improve employee well-being and organizational effectiveness
Measure your status quo holistically, receive targeted action recommendations and effectively work towards your business objectives – all in one platform, the atwork Suite.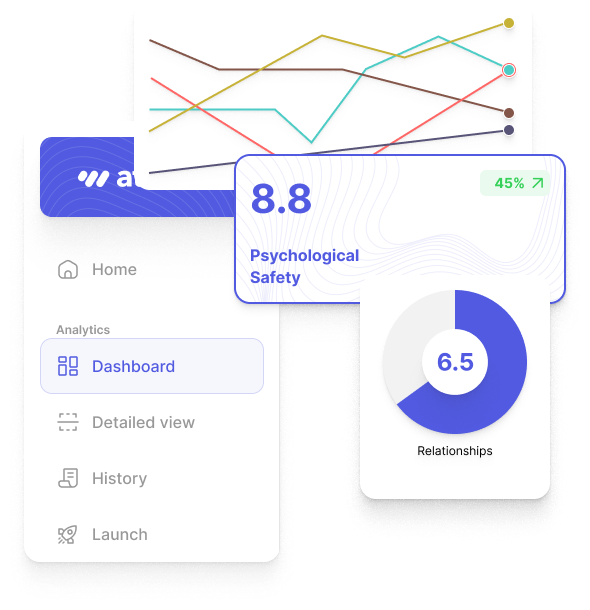 Curious how we help you take Action?
Learn more about how our solutions help you along the 3 step Action Cycle
Explore how the atwork suite can help you
Ensure HR efforts are making a real impact on your organizational goals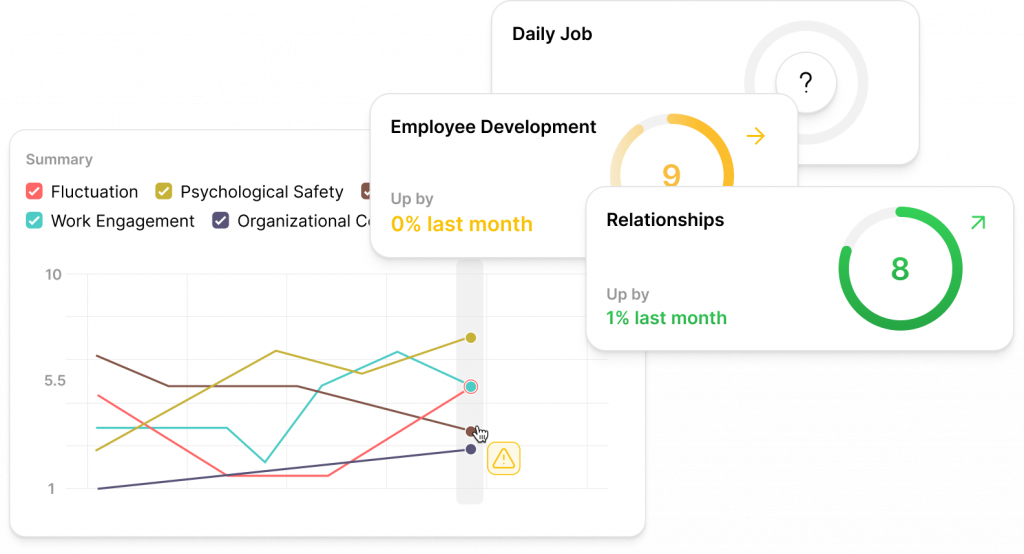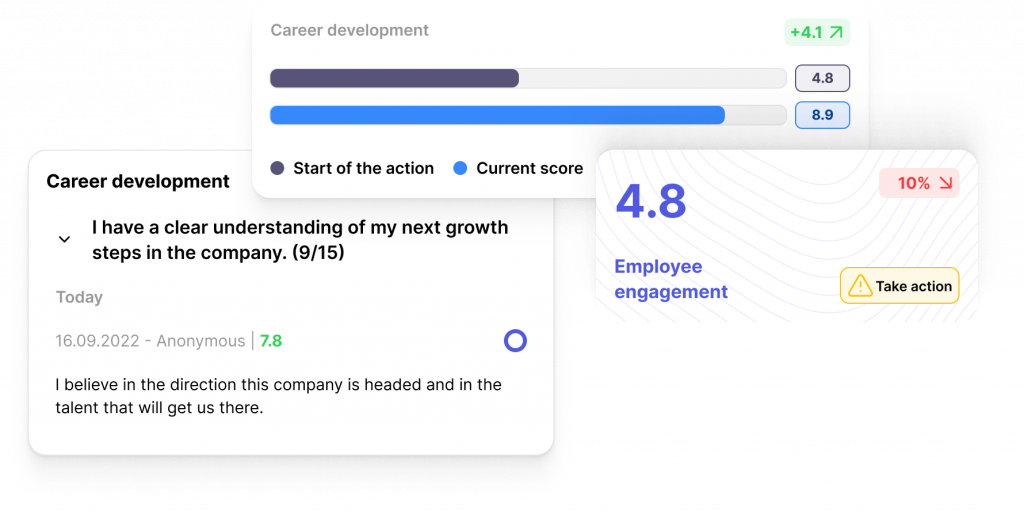 Stay at the pulse of your action and get support at any stage of the action cycle
Ensure a digital HR - empower employee feedback through AI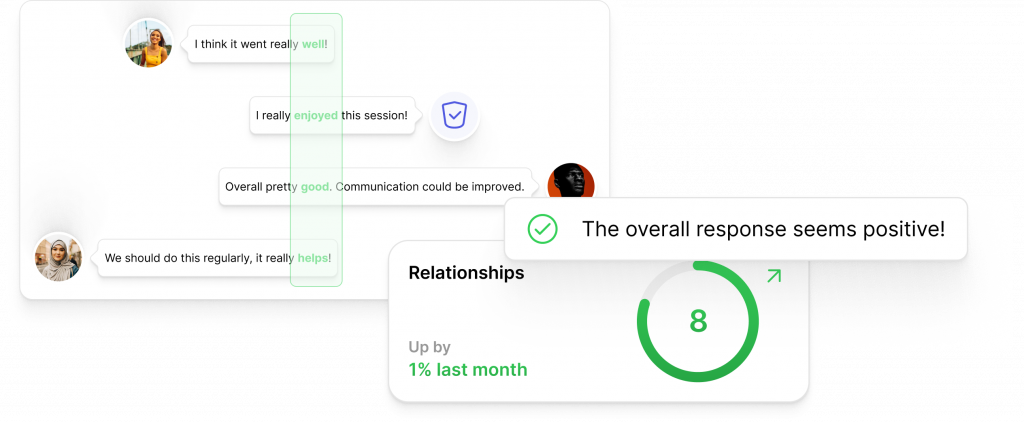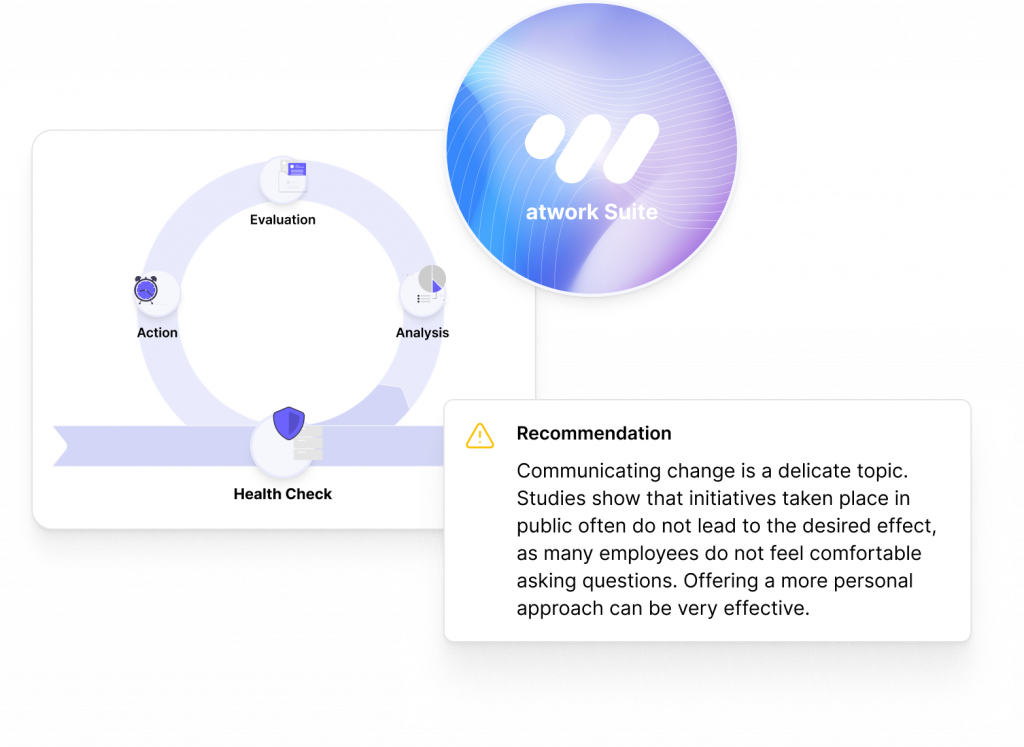 Bring in expert support in areas where you have the greatest need
What are other platforms doing?
With the atwork Suite you can get the best of both worlds: the power of data-driven insights and the expertise of experienced psychology and HR consultants.