Empower your company to make a real difference with the atwork suite
The platform is designed to help you in areas known to be most critical to succeed with actions. We provide the tools you need to collect the right data, drive meaningful action and measure the impact of your decisions in employee initiatives, all based on the principle of an action cycle that captures the most critical barriers to achieving success.
Our platform is available in desktop and mobile versions.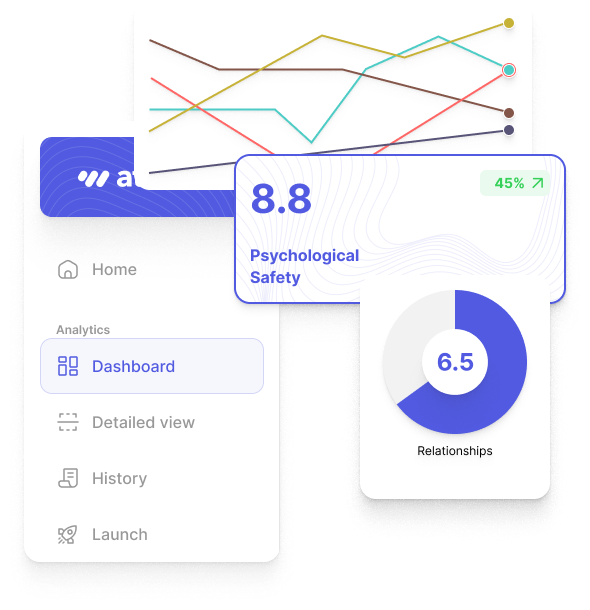 Learn more about how our solutions help you along the 3 step Action Cycle
Explore how the atwork suite can help you
Ensure HR efforts are making a real impact on your organizational goals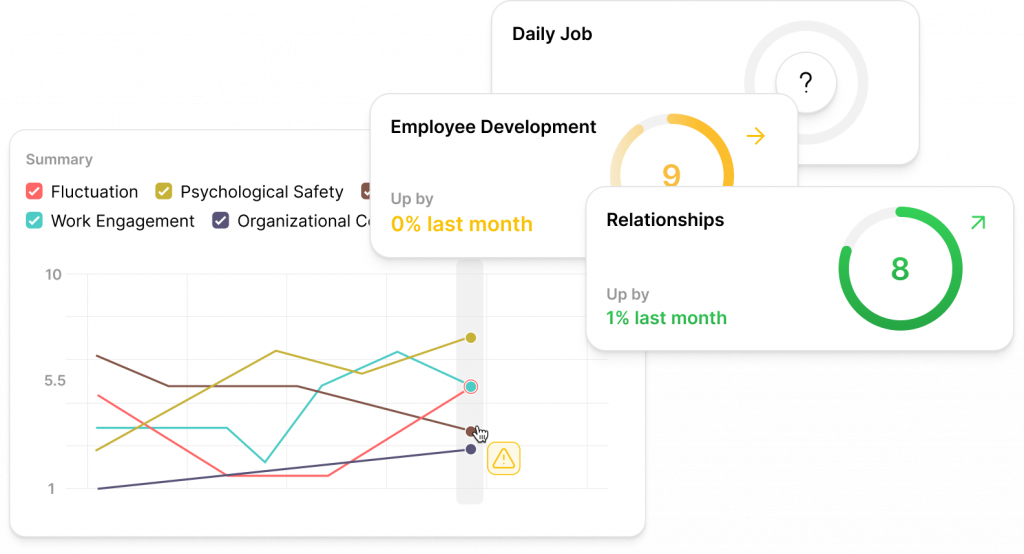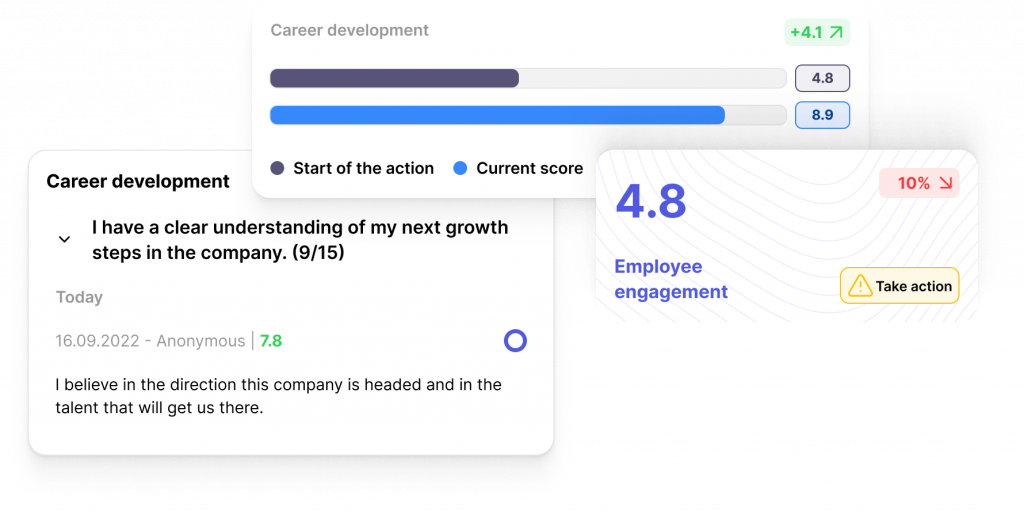 Stay at the pulse of your action and get support at any stage of the action cycle
Ensure a digital HR - empower employee feedback through AI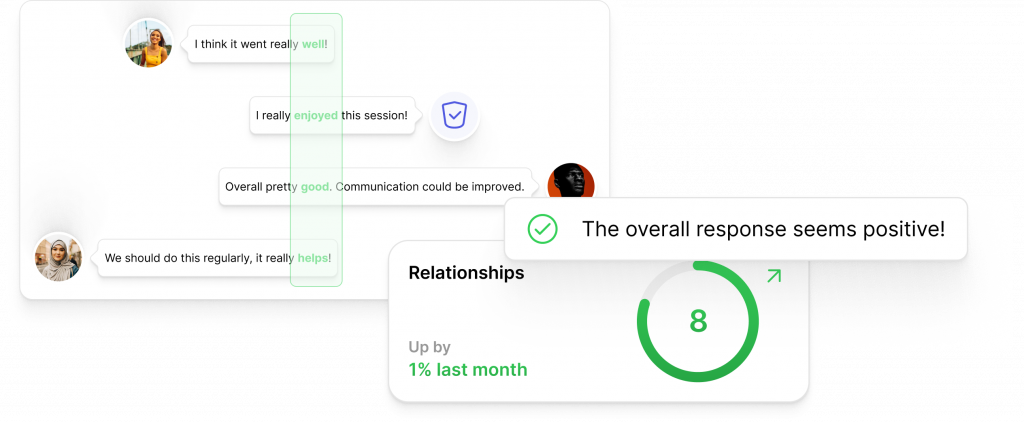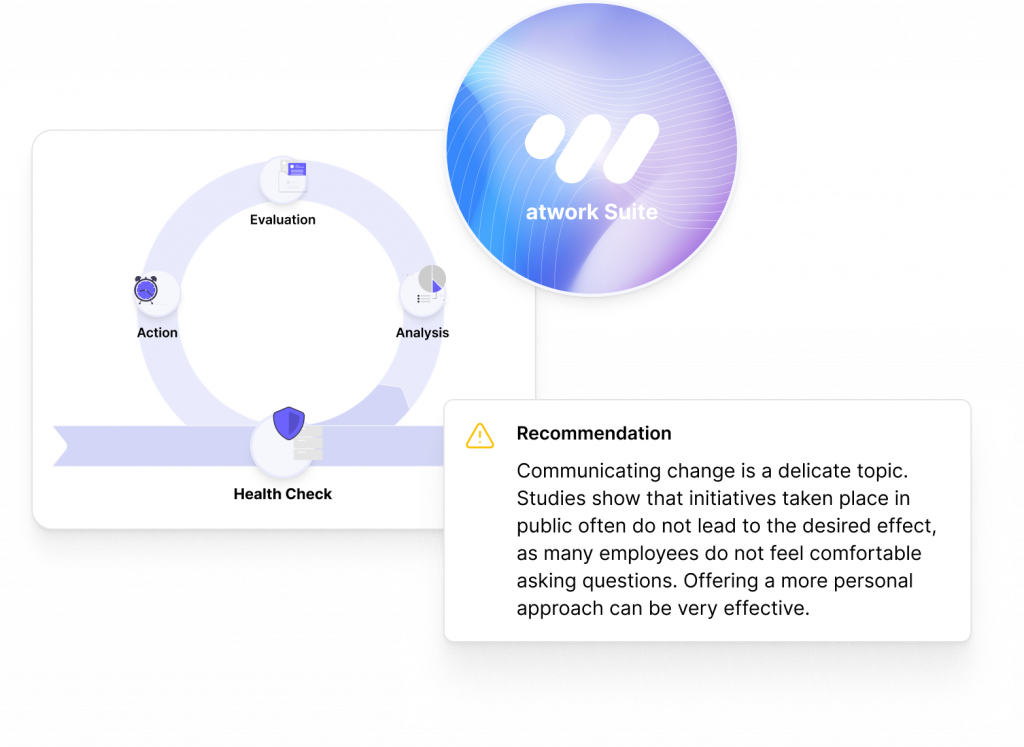 Bring in expert support in areas where you have the greatest need
What are other platforms doing?
With the atwork Suite you can get the best of both worlds: the power of data-driven insights and the expertise of experienced psychology and HR consultants.