Meet the first fully automated and easy-to-use AI-based action recommendation engine
Measuring employee feedback is one thing, but then deriving the right actions and finally quantifying the effect is the real art – that's what atwork specializes in. And: Our software takes care of this work for you, fully automated, always customized, well-founded, and supported by the latest technologies.
Experience AI-driven action recommendations – effective and easy-to-use like never before
Go many steps further with atwork delivering on your objectives
Most organizations measure employee feedback but neglect taking targeted action subsequently.
We help you bridge the gap between understanding and action, to unleash your organization's true potential. Match your leadership intuition with data-driven and science-based action recommendations from atwork – and it's so easy to use.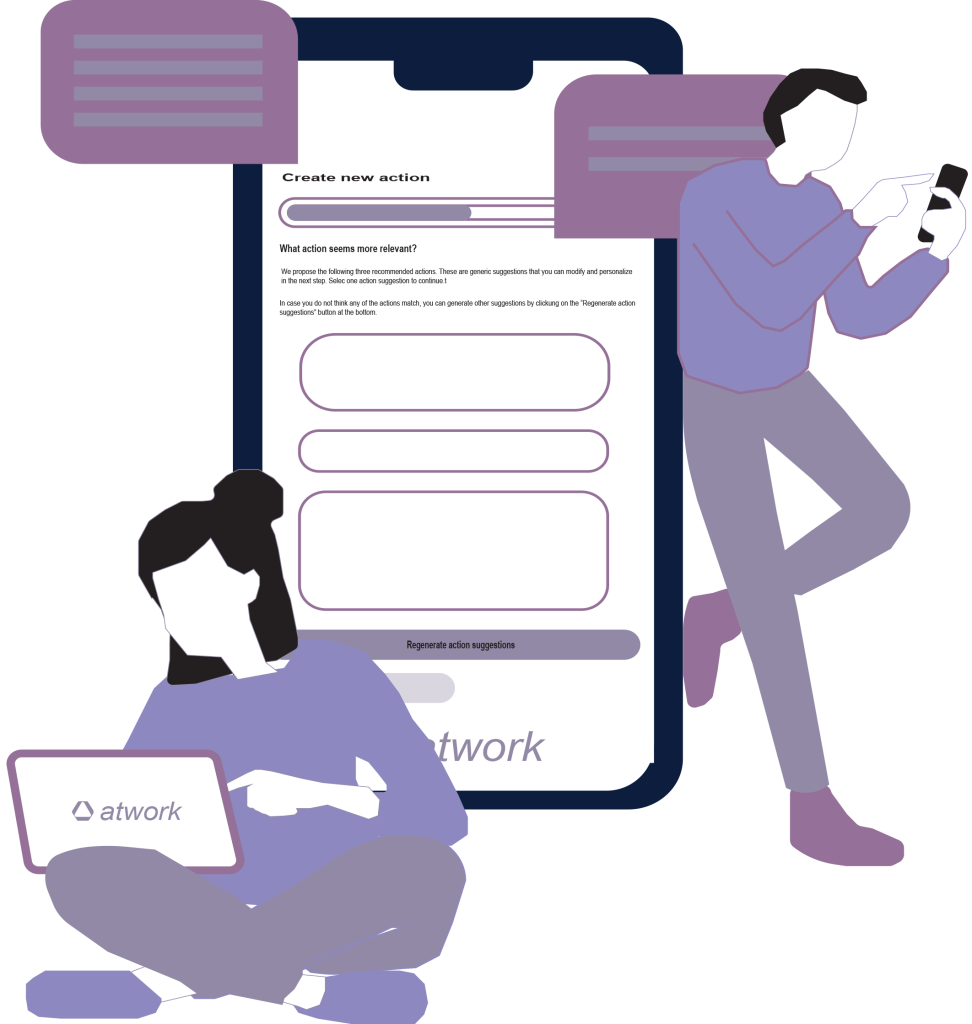 atwork's action recommendation engine
atwork's action recommendation engine integrates collected data, AI, and latest behavioral science to provide concrete action plans to achieve desired objectives.
A truly unique action plan and customer journey
To generate truly unique action recommendations, atwork's action engine also takes into account the context and characteristics of your organization, as well as the objectives to achieve.
We never apply standardized action recommendations – because one size never fits all.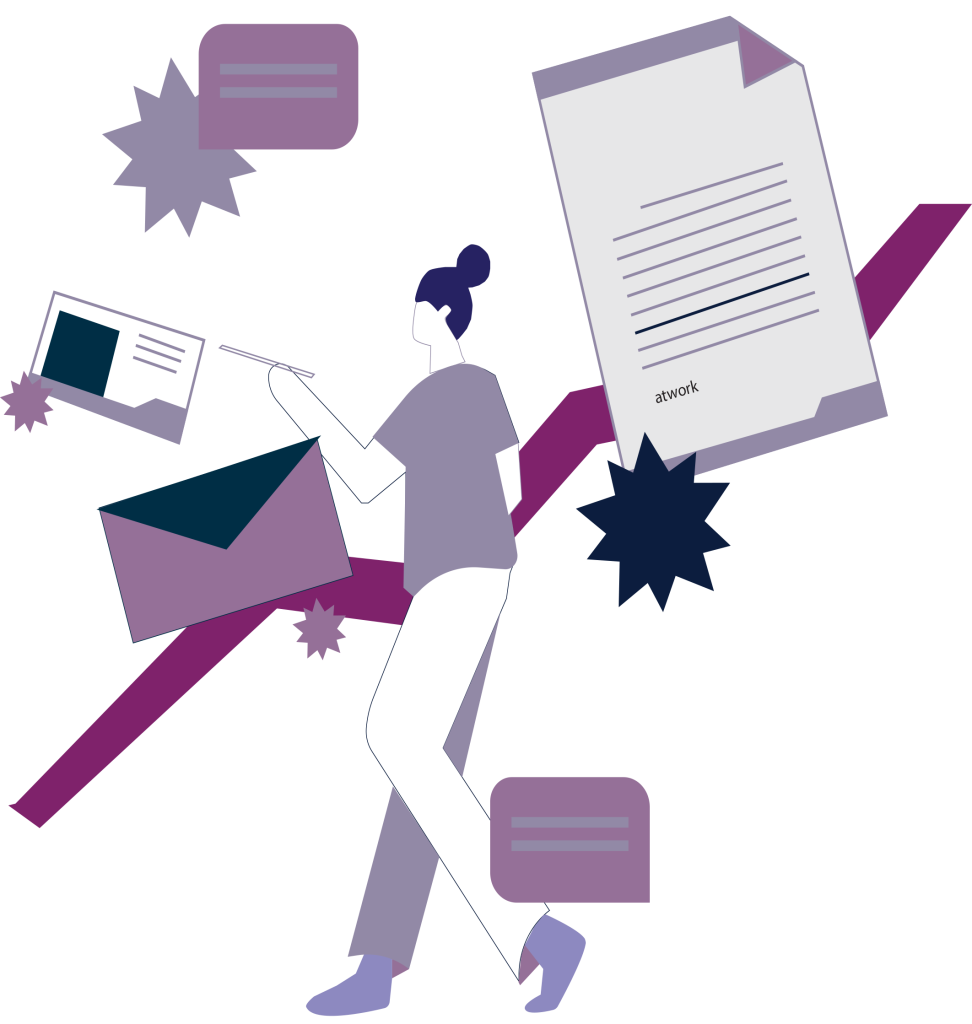 Get your free 14-day Trial
With the atwork Suite you can get the best of both worlds: the power of data-driven insights and the expertise of experienced psychology and HR consultants.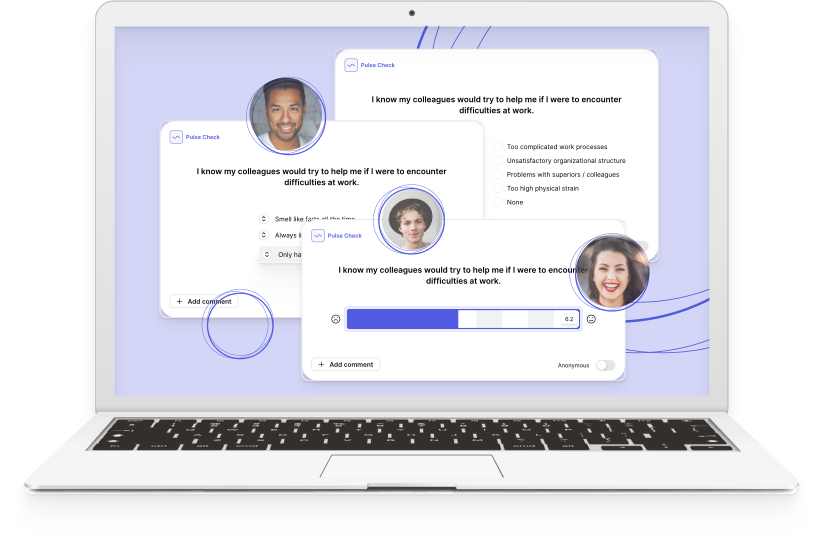 What our clients say about us
Our customers unlock the power of HR analytics with atwork Suite.
"The flexible and uncomplicated cooperation with atwork is fun. With great commitment, they take up our requests and individual needs and implement them quickly."
"What I appreciate about the cooperation is the friendly and helpful contact. All requests are quickly and well implemented. We always have the impression that the interests of our company and our target group are prioritized."