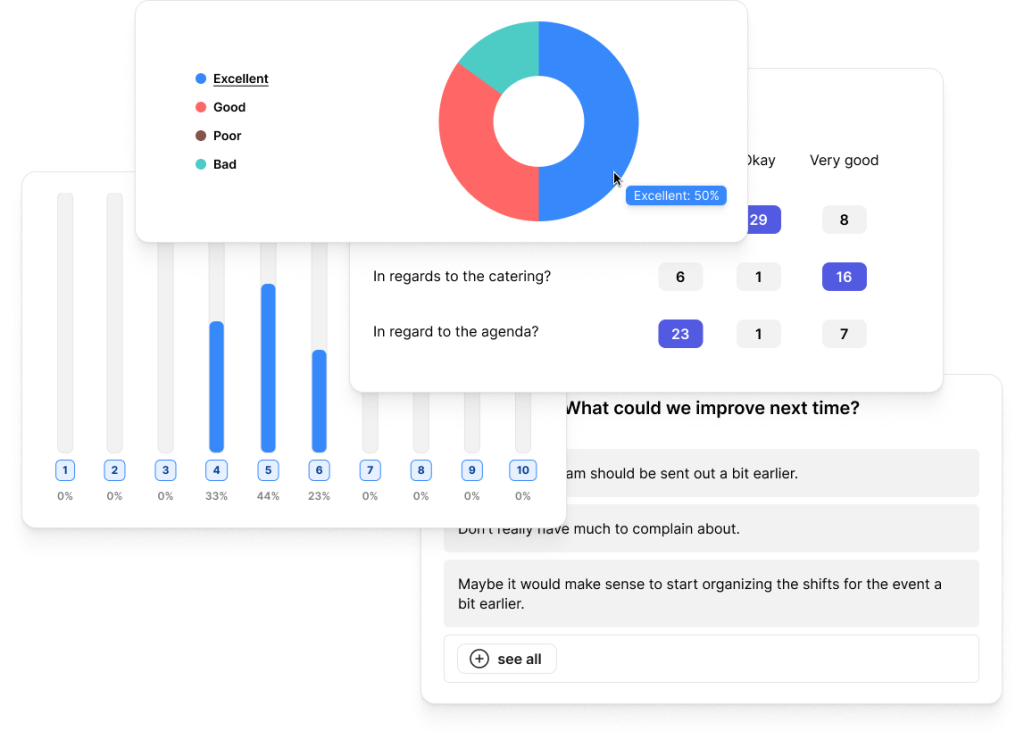 Feel the pulse of your employees
Discover how the atwork framework can help you
Gather your HR initiatives under a shared framework that together makes up your Company's Health.
All HR initiatives are organized under a common structure of five health indicators, ensuring that the topics most relevant to employees' daily work experience and the broader organizational context can be effectively targeted. In sum, the most relevant areas should make up your Company's Health.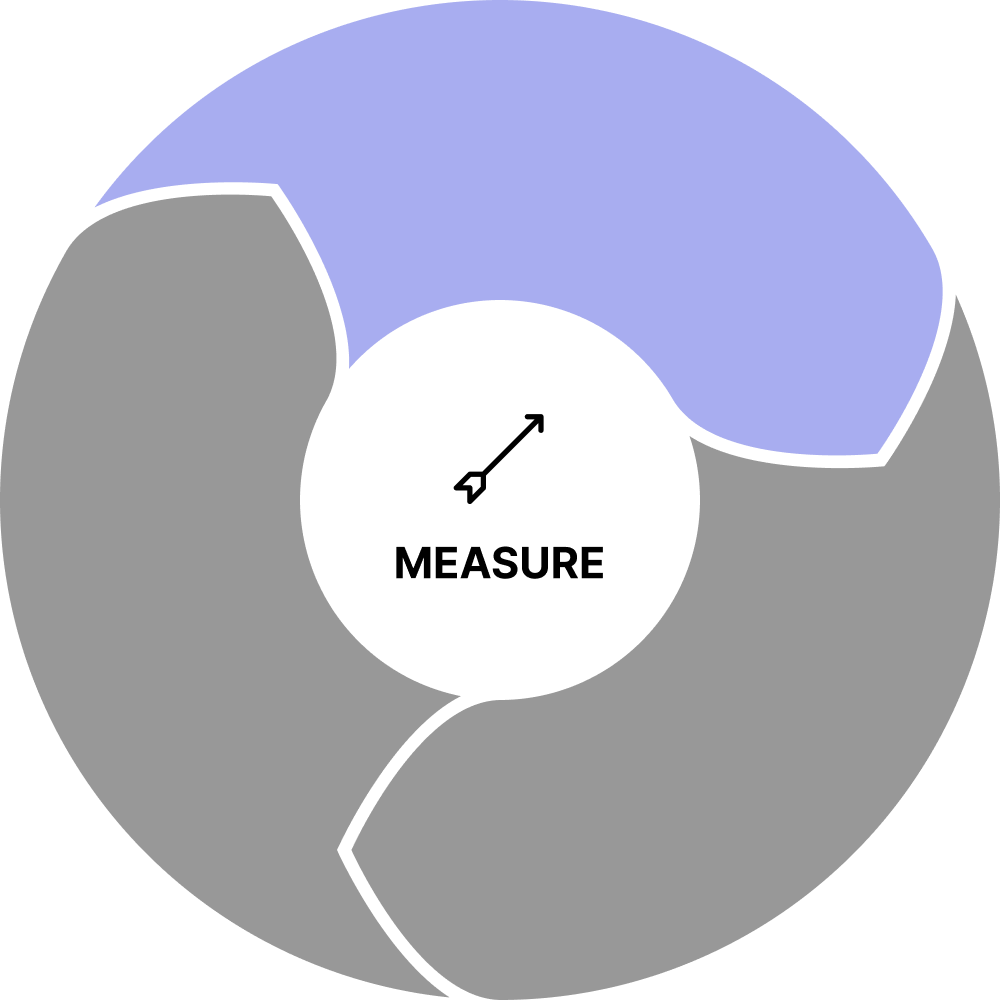 Employees' overall experience with your organization as a whole.
Employees' experience with their immediate leader.
Employees' interactions with their colleagues at work.
Focus on key areas important for employees' day-to-day experience at work.
Captures opportunities for personal and professional development at work.
Identify, and get insight in identifying the most critical conditions for each HR topic.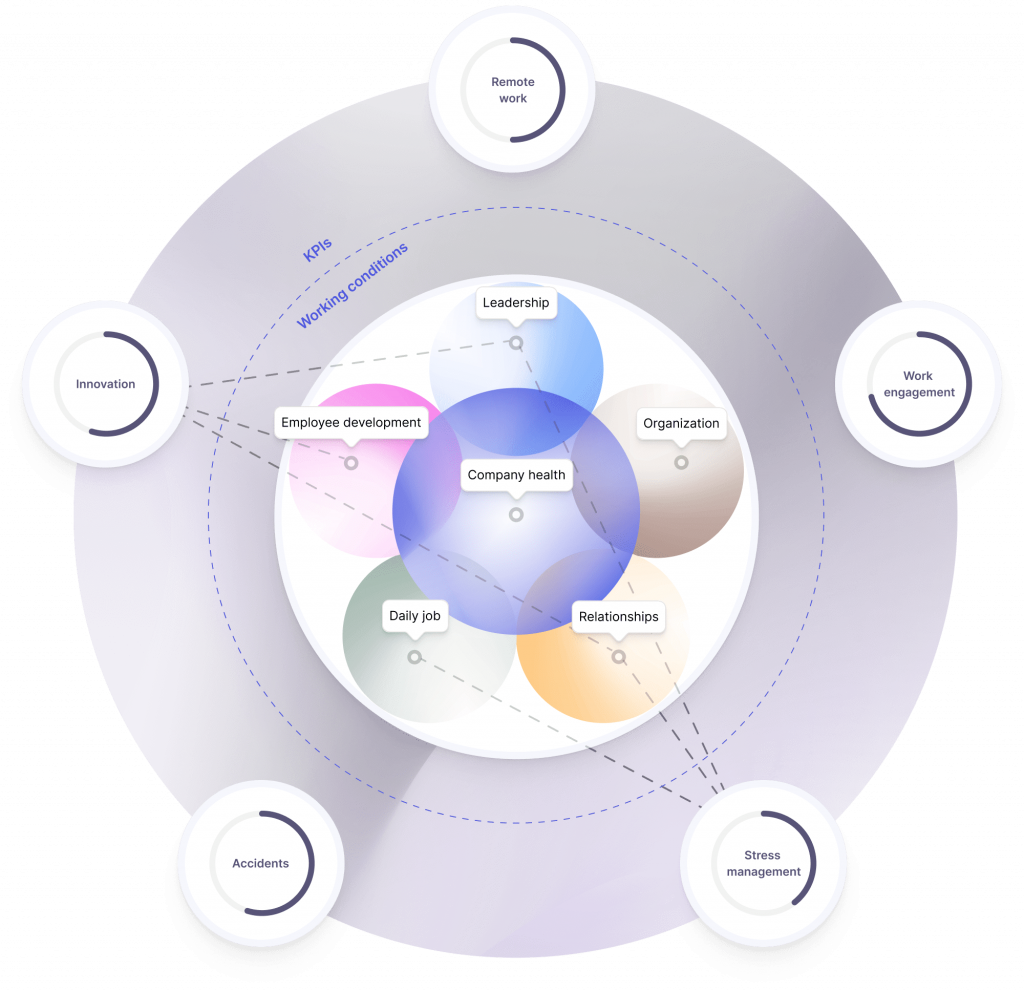 Take action on issues identified
Identify the most influential areas in driving change for the specific KPIs you have. 
Avoid the "intention trap" - use the atwork suite to ensure continuous attention and support of the actions.
Demonstrating to stakeholders the relevance of specific domains, including the impact on company health.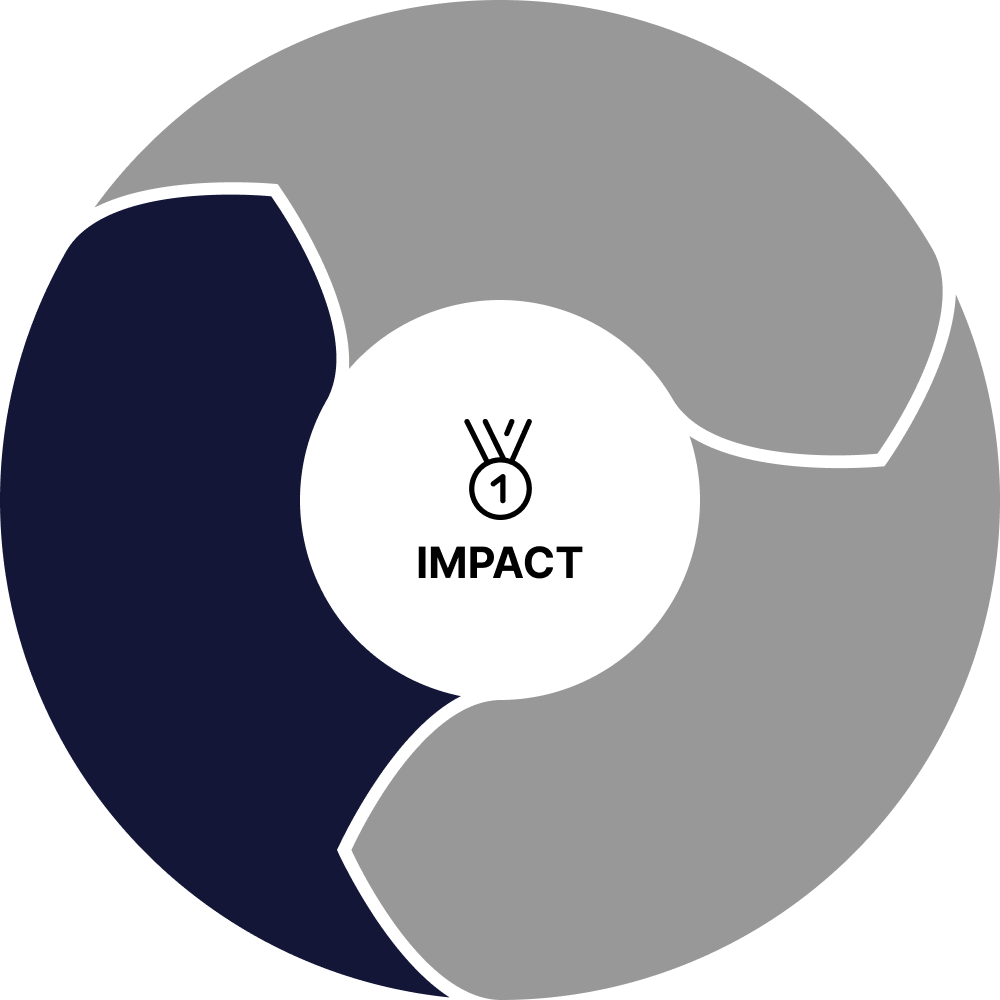 The three steps can be continuously applied to new employee-centered initiatives. This creates a cycle: measure, act, impact – always new and goal-oriented, each step in the cycle. 
What makes atwork special
What are other platforms doing?
With the atwork Suite you can get the best of both worlds: the power of data-driven insights and the expertise of experienced psychology and HR consultants.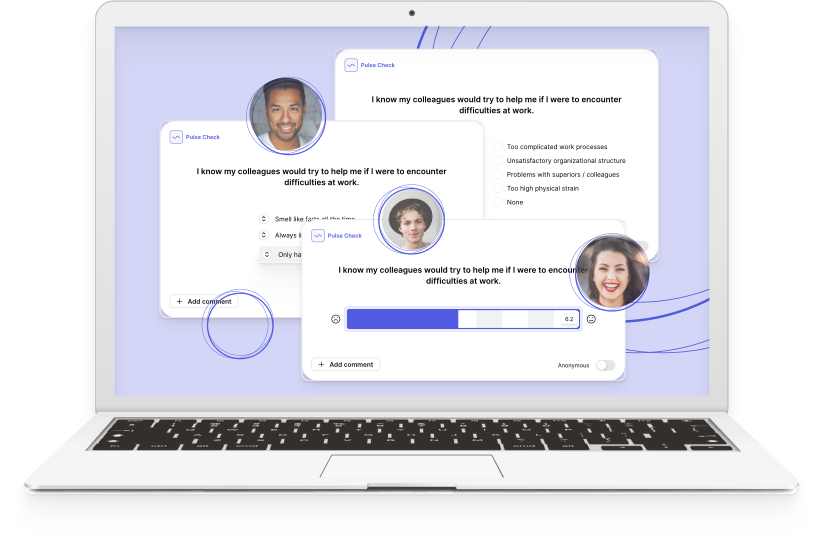 What our clients say about us
Our customers unlock the power of HR analytics with atwork Suite.
"The flexible and uncomplicated cooperation with atwork is fun. With great commitment, they take up our requests and individual needs and implement them quickly."
"What I appreciate about the cooperation is the friendly and helpful contact. All requests are quickly and well implemented. We always have the impression that the interests of our company and our target group are prioritized."