Make the right HR decisions faster and easier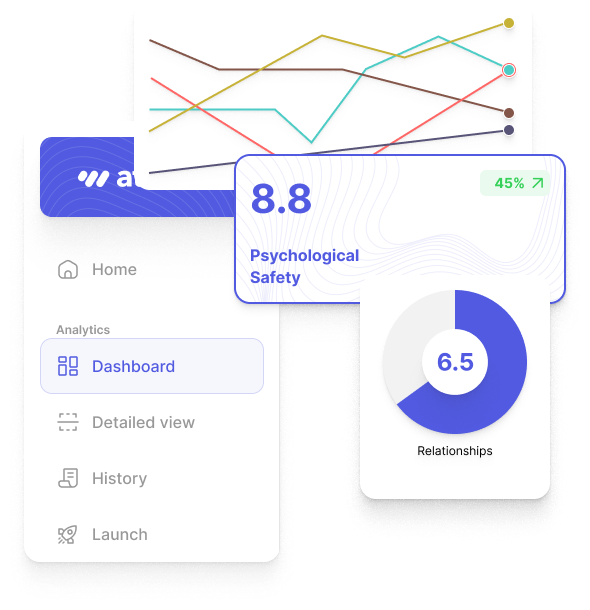 It has never been so easy
The atwork Suite – Real-time assessment of an organization's workplace experiences and applicable improvement measures guided by best practice consultancy.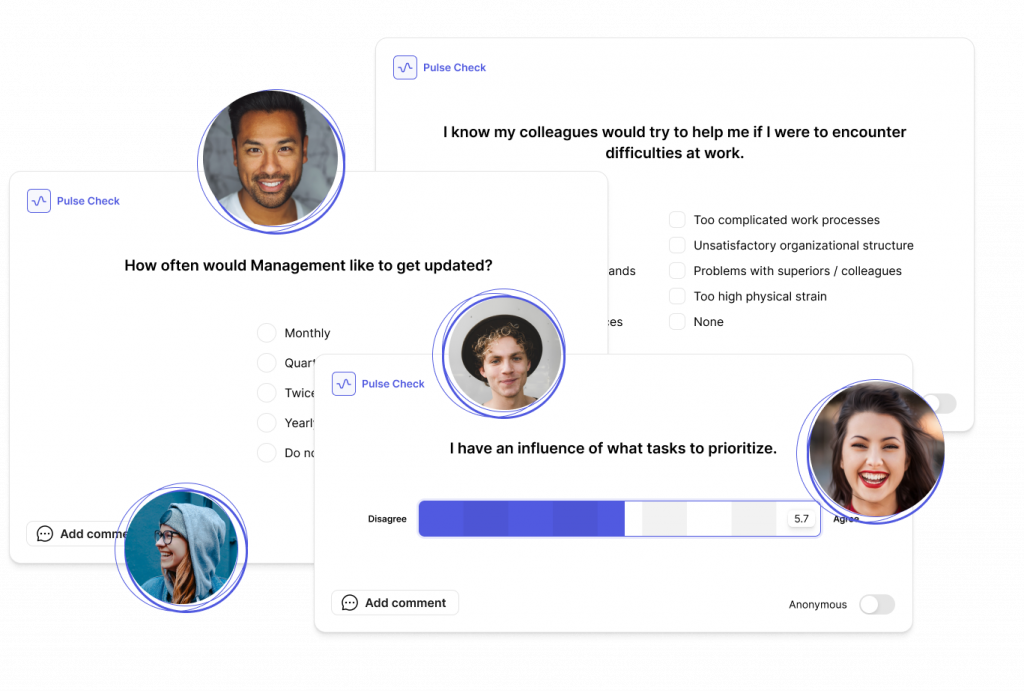 Choose the personalized survey that fits the objective you want to achieve. Tap into employee feedback to grow your organization's bottom line.
The most powerful Organizational Climate Survey that companies need. It examines your overall Company Health. You will get a complete overview of key issues such as employee engagement, turnover, stress management, commitment and many more.
Check workforce sentiment on a specific topic and/or launch action deep dives into specific areas identified by the Health Check such as change management, leadership, remote work and more. 
Create customized surveys according to your specific needs. Gather feedback on an event and a workshop, for example.
The data collected is synthesized and intuitively classified to precisely determine the organizational well-being across different levels and categories such as Organization, Relationships, Leadership, Daily Job, and Employee Development.
We provide best-in-class consultancy from psychologists and HR experts. An actionable dashboard offers a comprehensive overview of all areas where you need to take action and shows how effective your measures are in achieving the desired results.
What our clients say about us
Our customers unlock the power of HR analytics with atwork Suite.
"The flexible and uncomplicated cooperation with atwork is fun. With great commitment, they take up our requests and individual needs and implement them quickly."
"What I appreciate about the cooperation is the friendly and helpful contact. All requests are quickly and well implemented. We always have the impression that the interests of our company and our target group are prioritized."
Much more than surveys & people analytics
The atwork Suite gets you the advice you need
Professional organizational psychologists and HR consultants will help you map out customized strategies to achieve your business goals. You can focus on what matters most: growing your business and achieving your goals.
Confidentiality and anonymity guaranteed
atwork collects, stores, and anonymizes employee data. It protects employee privacy as all responses collected are completely anonymous. It complies with standard privacy regulations, such as GDPR.
Turn employee feedback into actionable insights
Make smarter, faster and data-driven decisions by using the atwork Suite. Get the best consultancy and HR expertise. Make implementation a breeze, so you can start seeing results right away.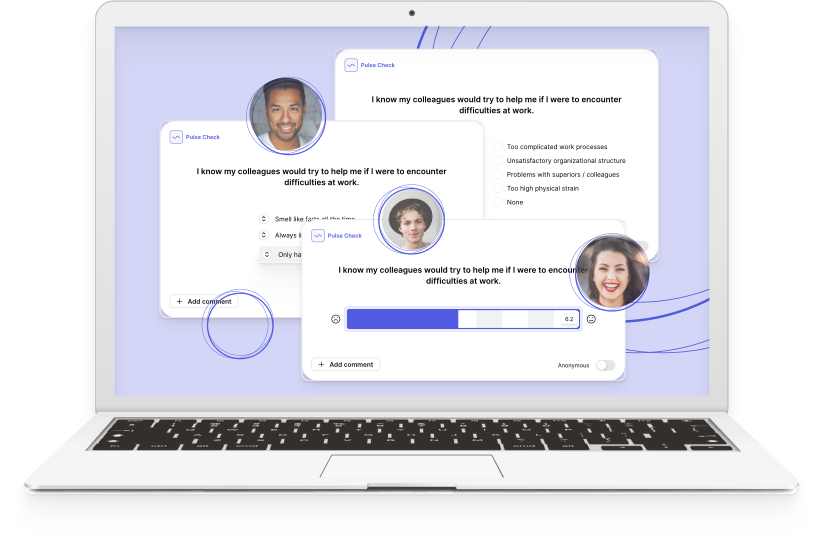 With the atwork Suite you can get the best of both worlds: the power of data-driven insights and the expertise of experienced psychology and HR consultants.